The best wooden windows for Mallorca, Menorca and Ibiza
Wooden windows made of high-quality and durable materials, noble quality + best prices = promised...
The Brand URZEDOWSKI has been known throughout Poland for premium wooden windows and wooden front doors since 1989. The price-performance winner is represented on Mallorca by the authorized BMK Factory representative – HEBUNA Ventana Tecnologia S.L.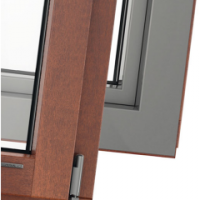 LEXO   and   GALUX
Windows and doors made of precious wood
ecological, natural, valuable, stylish
and made of precious wood with aluminium attachment shell
Do not renounce our offer.
Individuality and passionate craftsmanship, our customers can count on the best products in the industry, at the best factory delivery prices in Europe. 
Builders and Architects can find out about the Brand's URZEDOWSKI . HEBUNA S.L. presents the many possibilities of the brand in their sales office in 07183 Costa de la Calma / Carrer de Santa Ponsa 2 Local 1+2

Front doors, windows, patio and balcony doors, parallel pane tilting doors, lift-slide doors, harmonica folding doors, folding shutters and window sills made of the wood species:
Spruce – Pine – Larch – Oak – Meranti – Iroko – Sapeli Mahogany – Teakwood – American Walnut – and more as desired…
The URZEDOWSKI  brand, with its very moderate Polish prices and consistently high quality, is the market leader for wooden windows in Poland. The innovative products are manufactured on an area of 40,000 square meters by more than 150 experienced craftsmen.
Difficult and demanding projects: We are not afraid to accept the most difficult projects. Our experienced team of technicians and designers also carry out projects where others hesitate. The restoration of old buildings, with windows under the strict supervision of building authorities and administrations, are challenges that only motivate us. All projects are preceded by detailed technical documentation so that the smallest details can be confirmed before production.
Unusual constructions and shapes: We design and produce almost any shape of window. Ovals, arches, trapezes, limited only by imagination. All non-standard constructions are made by technical draughtsmen using CAD and computer-controlled CNC machines with an accuracy of a tenth of a millimetre. There is no room for error.
Developer projects: The choice for windows from Urzędowski is a clear indication that the customers with your investment appreciate the quality and individual style. Solid, stylish added wood value increases the chances of selling objects at a reasonable price. We also have the capacity and ability to develop and realize large detached houses and apartment block projects.
Unique wood species: For customers looking for the very special, we realize orders with demanding wood species, whether lacquered or oiled: Iroko, American Walnut, Teak, Larch, American Cedar, Ash, Accoya, Birch, White Washed Oak, Brushed Oak and Meranti Brushed.
Challenge us, we will not disappoint you…
All over the world selected precious wood is dried in BMK Europe SA drying kilns to a residual moisture of 12% – 14%. The window scantlings are made of this wood. All further production processes for the brand products Lexo 68 and Galux 88 are carried out by well-trained and highly motivated employees on the most modern machines in the industry.
Environmentally friendly triple lacquering in furniture quality with SIGMA products and also brushed, oiled or waxed surfaces are possible. We are happy to fulfil special customer wishes! Gretsch-Unitas fittings with high burglary protection and valuable Saint-Gobain-Glas insulating glass. BMK Europe SA brings together the best products in the industry and creates the URZEDOWSKI Brand, which occupies an outstanding position on the European market.

URZEDOWSKI Brand products are available exclusively from authorized dealers at fixed factory prices.